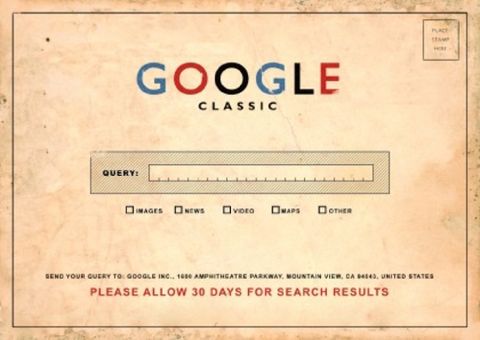 21 Things That Will Become Obsolete in Education by 2020 is a post in Teach Paperless, a blog by Shelly Blake-Plock.  It's a great blog about teaching.  I love how this guy thinks.
I'm reading this post in teachpaperless and I'm thinking, "Why write about it, just do it." (I know, to share, to share …)
Here's the list from Teachpaperless of 21 things that will be obsolete over the next 10 years, and what we (at a Title One elementary school outside Washington, D.C.) are doing about them today.
I've put the items teach paperless stated would be obsolete in bold.  I agree with all of them, save two (numbers 8 & 9).
The following is not bragging, I'm just stating the facts about the school at which I'm lucky enough to work:
1. Desks: A 5th grade teacher here removed all desks from her room two years ago.  She did a research project to track data on student performance.  She has not asked for the furniture back.
2. Language Labs: Hah! Forget ESOL, try finding an ETMT student (English as Their Mother Tongue).  This whole school is a language lab, and if the demographers are correct so will be most U.S. schools in the future.  We don't have a separate language lab as a result.
3. Computers: The majority of our computers are laptops, and going forward we are trying the netbooks and the next step.  School-system finances and classroom real estate both being at a premium, small and mobile is where everything is going, not just computing.
4. Homework: We're going 24/7 using Blackboard (2 & 3) in the lower grades and wordpress/blogspot & wikispaces in the upper grades (3, 4 & 5).  Students are doing work at home without being asked.  That's the real power of social media.  A 5th grade teacher is currently doing educational research on best practices for homework, which is NOT the way it used to be done, more along the line of teachpaperless.
5. Standardized Tests: This is a hot topic, the details of which I will cover in an upcoming post.  But we are very much moving toward portfolios as a large percentage of our students (compared with other schools) do a portfolio replacement test for the standardized tests.
6. Differentiated Instruction as Unique: We're already far beyond this and our teachers differentiate due to language, learning styles and/or special needs.  We have an inclusive model which requires real and meaningful differentiation as a fundamental baseline to everything happening in a classroom or other part of the school, rather than an afterthought or "something the special ed teacher do" (which unfortunately is what many teachers around the world think).
7. Fear of Wikipedia: We use it as a method to teach critical reading skills. And by "critical" we mean "with a discerning eye."
*8. Paperbacks: Here is the one thing with which I don't agree.  Radio was to be the end of newspapers, and radio theater the end of paperbacks.  Television was to be the end of Radio, and Computers the end of everything that came before.  People will consume information in a way that is most useful and although the percentage of market share changes we have a ways to go before books go the way of papyrus scrolls.
*9. Attendance Offices: Bio scans are great, but there will still be a frazzled office person handing out tardy slips and calling home to confirm children's whereabouts.
10. Lockers: Well, didn't need them anyway.
11. IT Departments: According to TeachPaperless, IT Departments will have more time to innovate as they give up control and budget-line to shared-open solutions.  A lovely sentiment, and clear-headed if one remembers fondly how there didn't really seem to be anyone in charge of IT on the Star Ship Enterprise.  But the thought of the obsessive, slightly asburger-y engineers (the norm in most IT departments) being "innovative", well, let's not be silly now.
12. Centralized Institutions: He's right on the mark.  He's talking about school buildings being like a factory where students show up for a shift.  I would also include decentralizing central offices.  "Employees who do not spend at least 10 hours a week with student should be sacked," is a budget solution suggested by one of the teachers at my school.  All "central office" types should be housed in schools. That way they might accidentally run into a student every now and then.  At our school we house central office types, and it helps them understand the school and students, and helps us by having them more accessible.
13. Organization of Educational Service by Grade: We're already doing this by necessity, because when one successfully differentiates, it's done.
14. Education School Classes that Fail to Integrate Social Technology: I agree, but would reword this to say the following will be obsolete in two years, "Education School Classes that Can Successfully Continue to Keep Social Technology Out." (I mean MiFi kind of screws up all the "firewall technology" on which we are currently spending money.)
15. Paid/Outsourced Professional Development: Our school has a specific model which is co-teaching, coaching and inclusive.  One can walk into any room at any time and nobody bats an eyelash.  The kids and teachers are used to constant traffic.  This raises the bar, because no one can go into their room, shut the door and come out in June.  Professional accountability which includes an AP coming in twice a year is ridiculous.  Constant feedback on everything at all times is what professional development is now and going forward.  Implementing it is the hard part.  We have.  There's still a place for Paid/Outsourced PD, but the guts of our PD is inhouse PLC, and it works.
16. Current Curricular Norms: We're doing this, but it is easier in a K-5 environment.  Differentiation demands it.
17. Parent-Teacher Conference Night: More and more classroom blogs are cropping up at my school. These keep the parents in the loop in an ongoing way.  One instance (not at this school) is an individual blog being used for a special needs student instead of a journal they take from home to school and back.  The dialog is deep and meaningful and discrete.  A reality to which I think Blake-Plock is alluding.
18.Typical Cafeteria Food: We've made no great inroads here, but one can only hope.
19. Outsourced Graphic Design and Webmastering: Here again is a tension between the creative flow in a school and the need of many DIT departments to assert control claiming "Internet Security" as the cover.  In the future, with social media becoming a utility, and technology becoming ubiquitous, "Internet Security" emanating from within a technology department as a firewall or other technology will not be possible.  "Internet Security" will principally be achieved through behavior management by education of students from Kindergarten forward.  Our 3rd and 4th graders are doing MySpace and Facebook pages at home already.  They are doing google pages, blogspot and wordpress at school.  Given the tools, they could do what Blake-Plock is suggesting next week, but current technology setup of our formal graphic design and webmastering prevents this.
20. High School Algebra I: OK, well, N/A for this K-5 school.
21. Paper: In the last three years, we have moved from a deskjet at every teacher's desk to a small set of networked centralized printers.  Paper use (and toner) has declined exponentially.
Thanks to Blake-Plock and TeachPaperless.blogspot.com for everything they are doing to support the mission.